Cary Yoga Collective (CYC), powered by Yoga-Mojo & Yoga Garden offers authentic and mindful yoga practices, teacher trainings and special events that support mind, body and spirit~ A community studio dedicated to sharing the practice of yoga~
A true "collective" of teachers and practices that are rooted in serving our community ~ throughout the Triangle and beyond.
Yoga Garden and Yoga-Mojo, boutique and unique yoga studios, have served the Triangle Area for a combined 18 years. Loretta Jo | Yoga-Mojo and Heather | Yoga Garden, are studio owners with similar Hatha Vinyasa offerings practiced at their respective studios. In 2021, they met to discuss how best to serve our local and growing yoga communities while maintaining their individual roots. Discussions led to the desire to open a new — bigger space, bringing our communities together, while still maintaining the boutique look and feel each have fostered over the past decade.
The name "Cary Yoga Collective" surfaced and the vision: To provide Yoga for All was created. We are so pleased to share the practice of yoga and invite you to visit our studio and experience the magic of yoga ~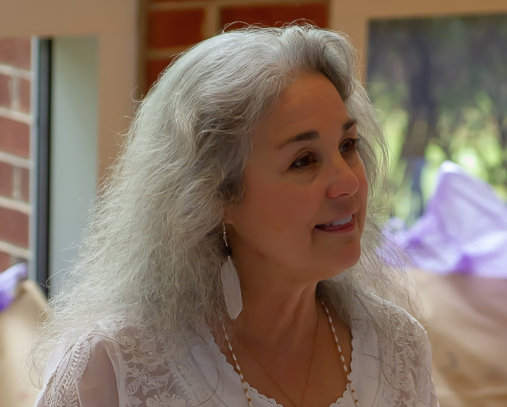 Loretta Jo Schlatzer is the owner/founder of Yoga-Mojo, LLC, and the founder/co-owner of Cary Yoga Collective, both based in Cary NC. She is happily obsessed with exploring and sharing many different aspects of Yoga, and is a master of yoga sequencing.
At her core, Loretta Jo is a teacher – dedicated to helping students and yoga teachers to confidently and consistently experience the uplifting magic that occurs within practice – the unified mental, physical, and spiritual "mojo" that moved her to begin her own personal journey.
Pursuing her passion, she has provided 12,000+ hours of teaching and training to students, delivered deep from her heart – living and sharing her belief that yoga can be both a positive means for personal transformation, and a path to joy.
Professional, authentic, and relatable, she provides a variety of classes, trainings, educational events, workshops, and retreats in the US, abroad, and online.
Loretta Jo's classes incorporate an abiding love of the Sanskrit language, mantras, mudras, and yoga mythology – her classes weave in symbols, themes, storytelling, and a bit of humor to enhance the practice experience.
Prior to embracing Yoga as her full-time profession, Loretta Jo gained significant interpersonal and business experience as an executive in a global technology firm.
She has a deep affinity for animals, trees, our earth, and its environment…with sincere empathy for the struggles of the humans that inhabit it, and a strong belief in the common good.
Loretta Jo is registered with Yoga Alliance as an E-RYT500, RYS200, RYS300 and Yoga Alliance Continuing Education Provider® (YACEP)– and is a recognized Yoga Teacher Central Authorized Trainer. She completed Integrative Yoga for Seniors professional training at Duke Integrative Medicine, and is a certified Thai Yoga Bodywork Practitioner.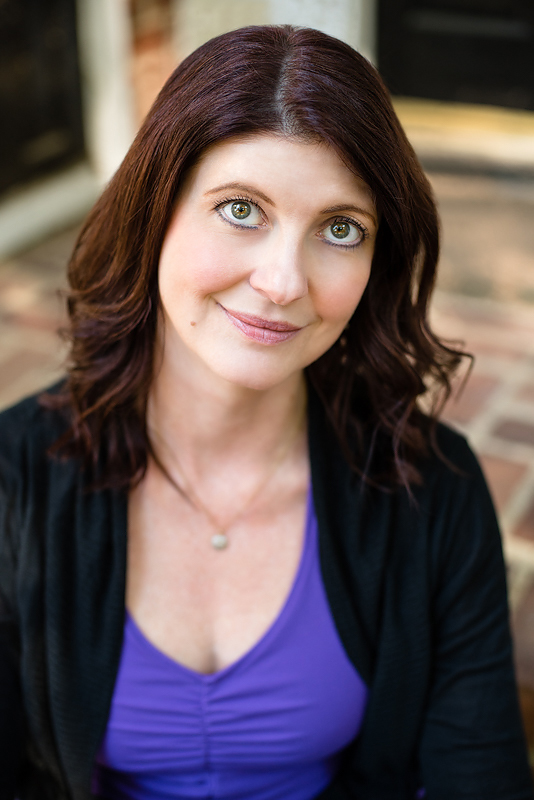 Heather took her first yoga class in 1995 at a local fitness club where she worked. At the time, her passion for movement stemmed from a lifelong love for dance, and she was fond of the lengthening and alignment yoga provided. Upon being asked to add yoga to the fitness classes she offered, Heather worked with a local instructor to learn some simple Hatha sequences. Soon, yoga became her favorite class to take, and she searched for a deeper understanding of the tranquility found through her physical practice. In 1998, she was trained by Triangle Yoga to teach special populations at Duke's Diet & Fitness Center. Their vast knowledge inspired her to explore many different styles of yoga, and she began a regular home practice. In 2005, Heather took a hiatus from teaching fitness and yoga classes in order to care for aging parents and her young children. During that time, she took classes at various small studios and gyms, but truly missed her community of students. In 2012, she was ecstatic to begin renewing certifications, and discovered Dharma and the Yoga Garden in Apex. She truly loved the rich history, Holy Science and variety of styles taught through Yoga Garden's school, and found it encompassed far more than other programs. Heather joined the staff in 2013 and continued studies with Dharma for over seven years.
Heather is a self-described yoga, anatomy and essential oils geek. "After years of teaching yoga, I yearn to expand the benefits of this ancient practice, both mentally and physically, to students everywhere. I'm passionate about sharing knowledge while continuously learning myself, and believe that each moment spent in a limb of yoga is a gift that translates off the mat to our everyday lives. It's a privilege to share that with students, and to follow my dharma of giving back to others." Heather lives in Cary with her husband Eddie, and has three daughters that are the light of their lives. She was truly honored and grateful when Dharma approached her to talk about transitioning The Garden into new hands, and was excited to continue offering the nurturing training and classes this community has come to love with our Collective of exceptionally trained and dedicated teachers in our expanded new space.
Heather was the owner of Yoga Garden of Apex, and is the Co-owner of Cary Yoga Collective. She is an ERYT-200, RYT-500 Yoga Alliance Teacher, and is registered as a RYS200 Yoga Alliance Continuing Education Provider. She is also a Reiki Master, and AFAA Certified Group Fitness Instructor.