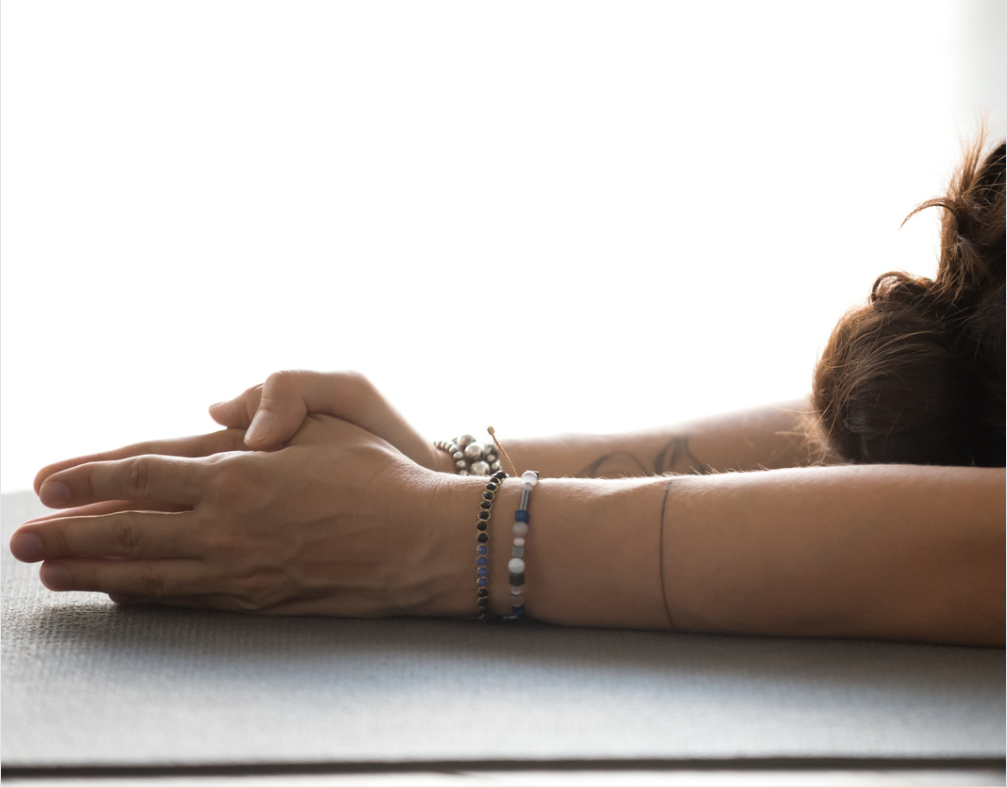 Welcome~
Cary Yoga Collective
We are a small, locally owned boutique studio offering over 25+ classes each week from highly skilled teachers ~ a practice for everyone and every level~ Check out our schedule and join us for group classes, workshops or one of our many special events~ We look forward to supporting you in your wellness journey & welcoming you to our community!
---
Feel Good~ Feel Balanced
Feel Calm and Connected~

New | First Time Students
See our studio, meet our teachers & community!
Select one of our New Student Specials below:
---
---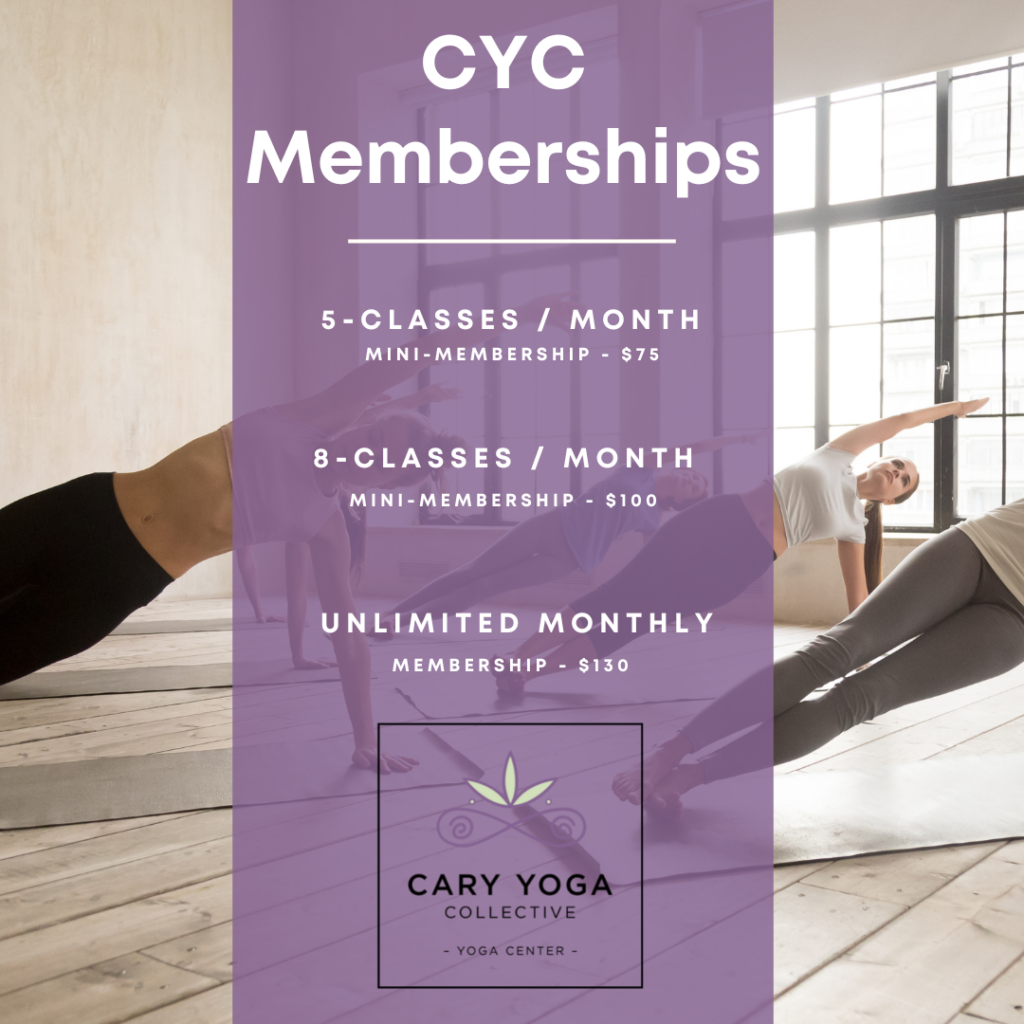 ---
Find your practice at Cary Yoga Collective and
join us with a membership that fits your schedule.
---
or choose a class pass
CLASS PASSES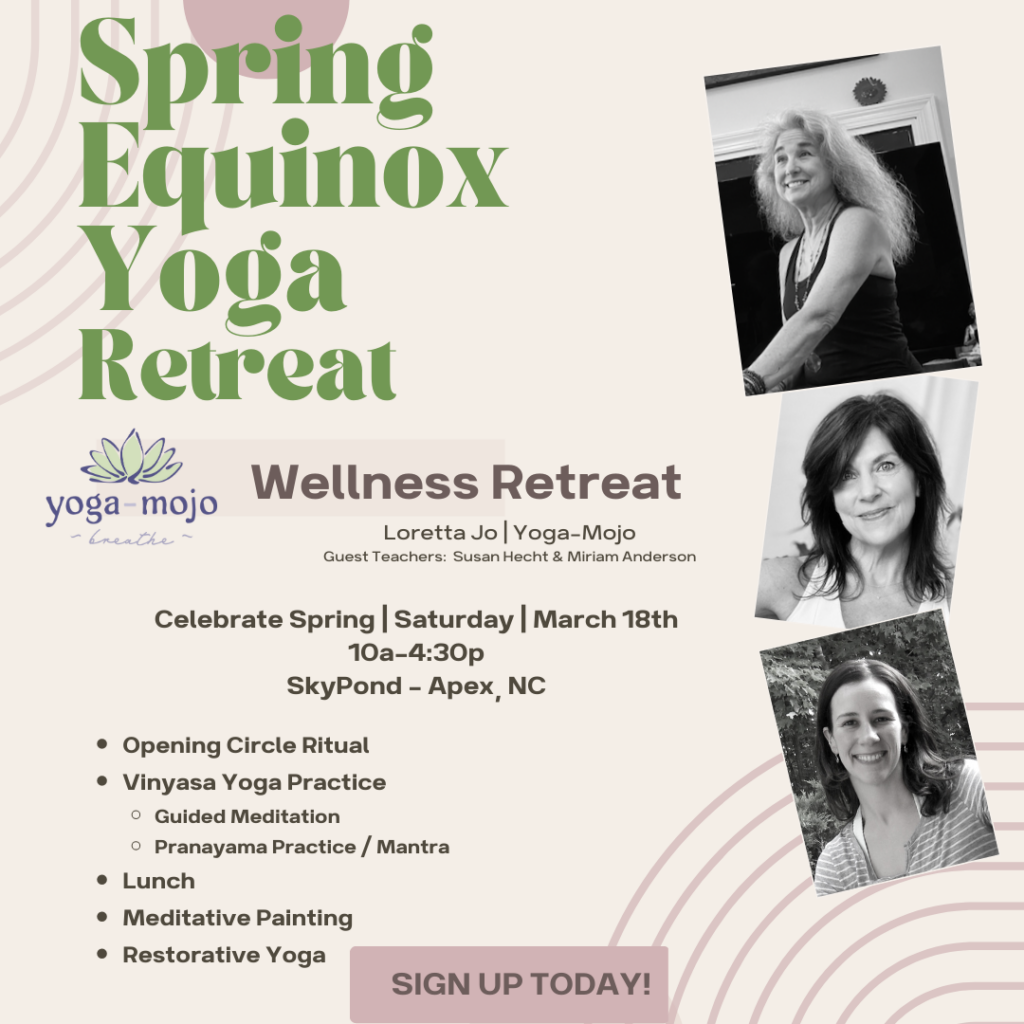 𑁍 YOGA-MOJO'S SPRING EQUINOX
MINI-RETREAT 𑁍
A 1-day retreat that dives into the magick of the Spring Equinox
Overview: This 1-day event, is a celebration of Spring ~ We let of of the season of winter to take time to nourish ourselves and nurture our body with a series of serene and reflective activities.
~The day begins with a Welcoming Circle (Ritual – Mantra – calling in of the Four Directions) breath work and meditation magick– that helps you to tap into the energy of the season and honor the elements. As we connect with nature, we'll then take care of our mind/body/breath through a special Yoga-Mojo Vinyasa practice followed by lunch and a bit of free time~
~Post lunch: Meditative Painting, a form of Art Therapy* led by Cary-based artist, Susan B. Hecht.
~The late afternoon brings a wonderful Restorative Yoga practice led by Miriam Anderson, owner of SkyPond and a bit of Savasana aromatherapy~ and a Closing Circle~
Date/time: Saturday, March 18th | 10a – 4:30p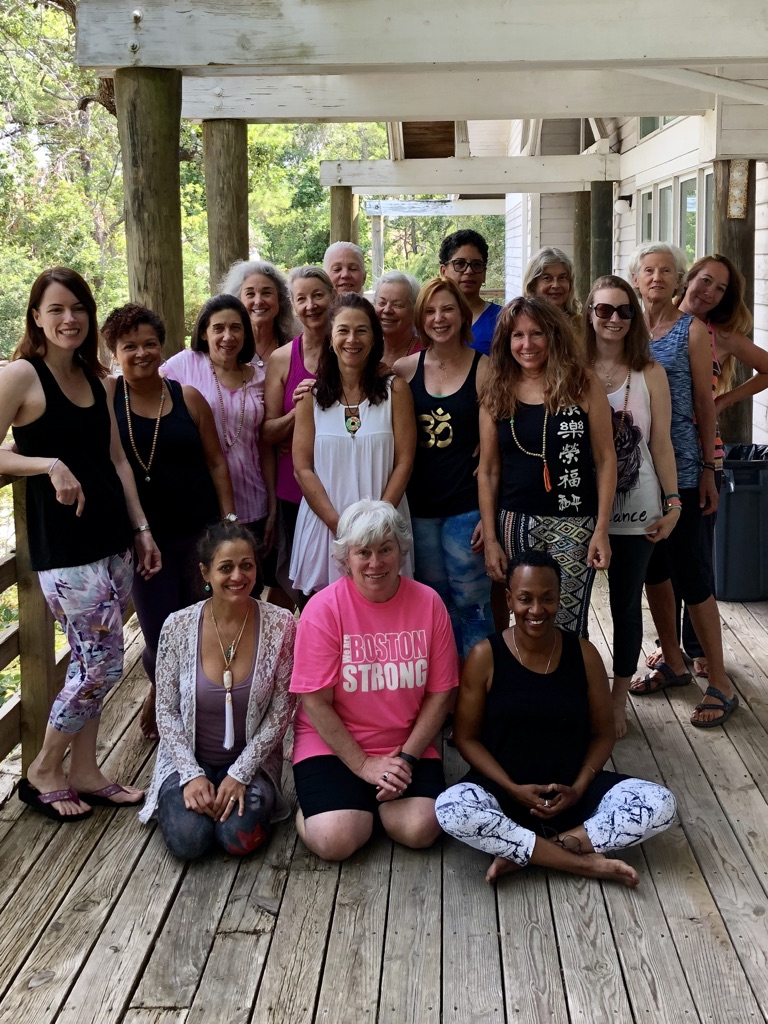 Student Testimonials
I just wanted to tell you how much I appreciate you and all the exciting things you are teaching me in such fun and enjoyable ways with so many unique and creative tools. I never thought I would enjoy learning so much! I can tell I am gaining more confidence every day and so can my family and friends. That's a great feeling. I understand with patience and devotion it will come, so I can let go and continue to keep moving on."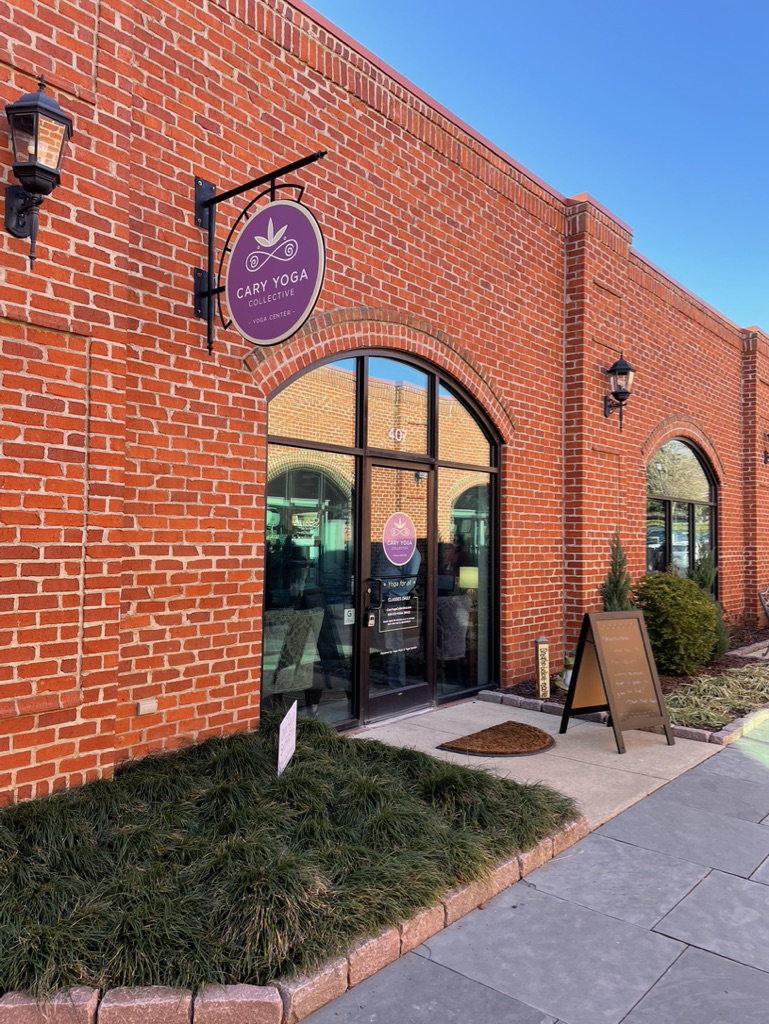 Cary Yoga Collective
Cary Yoga Collective offers a variety of classes with knowledgeable teachers and personal styles.
A consistent practice can Physically:
increase flexibility and range of motion
build muscle strength and tone
impact respiration, circulations and central nervous system
help maintain a balanced metabolism
maintain or loose weight
improve cardio and circulatory health
improve overall athletic performance
prevent injury
ease back pain
support improved balance
a consistent practice can mentally help:
create mental clarity and calmness
increase body awareness
relieves chronic stress patterns
relaxes the mind
centers attention and
sharpens concentration
We invite you to join us on the mat~
Learn new tools that support you and your overall health and wellness and…
Join a supportive yoga community
UPCOMING WORKSHOPS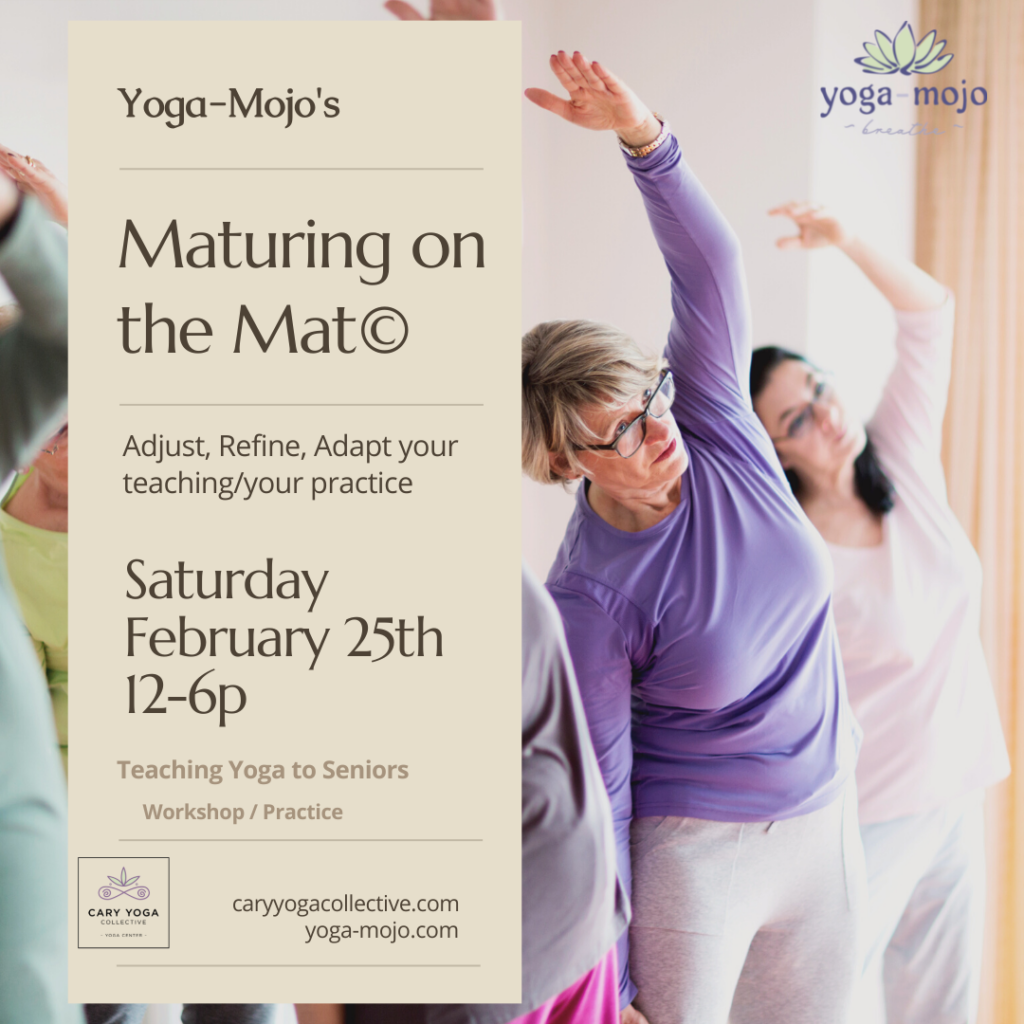 MATURING ON THE MAT
For all students and teachers
Yoga-Mojo Mentoring
Expand your knowledge and enhance your teaching while keeping students safe. Learn the key guidelines in designing a practice that supports mindful movement on the mat for seniors/mature students as well as tips for breath work, meditation and more.  Designed for all yoga teachers, Maturing on the Mat provides you information that is helpful for yoga teachers teaching to all ages — not just students who are 50+. 
6 CEU's Provided  
Teacher/Students will learn:
• How to safely & effectively teach yoga to older adults
• Specific health and physical challenges impacting students and the impact on the student's yoga practice (regardless of age)
• Key strategies for adapting a yoga practice that supports older bodies, minds and spirits~
• Hands-on training and guidelines~
Cost:  $125*
*includes downloadable copy of Maturing on the Mat Course Notes (previously called "Yoga-Mojo's Teaching Yoga to Seniors").  This document includes guidelines, tips, practices and other information specific to teaching the practice of yoga to seniors.  
This workshop is based on information gleaned from "Teaching Yoga to Seniors" led by Carol Krucoff and Kimberly Carson, Duke Integrative Medicine, and Loretta Jo's personal experience in teaching weekly classes designed specifically for seniors along with numerous advanced studies on the impact of yoga as we age.