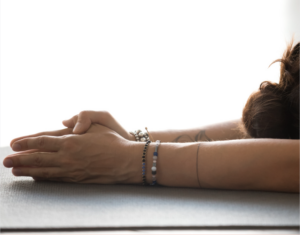 Welcome~
Cary Yoga Collective
We are a small, locally owned boutique studio offering over 25+ classes each week from highly skilled teachers ~ a practice for everyone and every level~ At Cary Yoga Collective, we believe Yoga is for Everybody!!
Check out our schedule and join us for group classes, workshops, teacher trainings or one of our many special events~ We look forward to supporting you in your wellness journey & welcoming you to our community!
---
Feel Good~ Feel Balanced
Feel Calm and Connected~

New to Cary Yoga Collective?
Welcome~ Select one of our New to CYC Student Specials below
---
---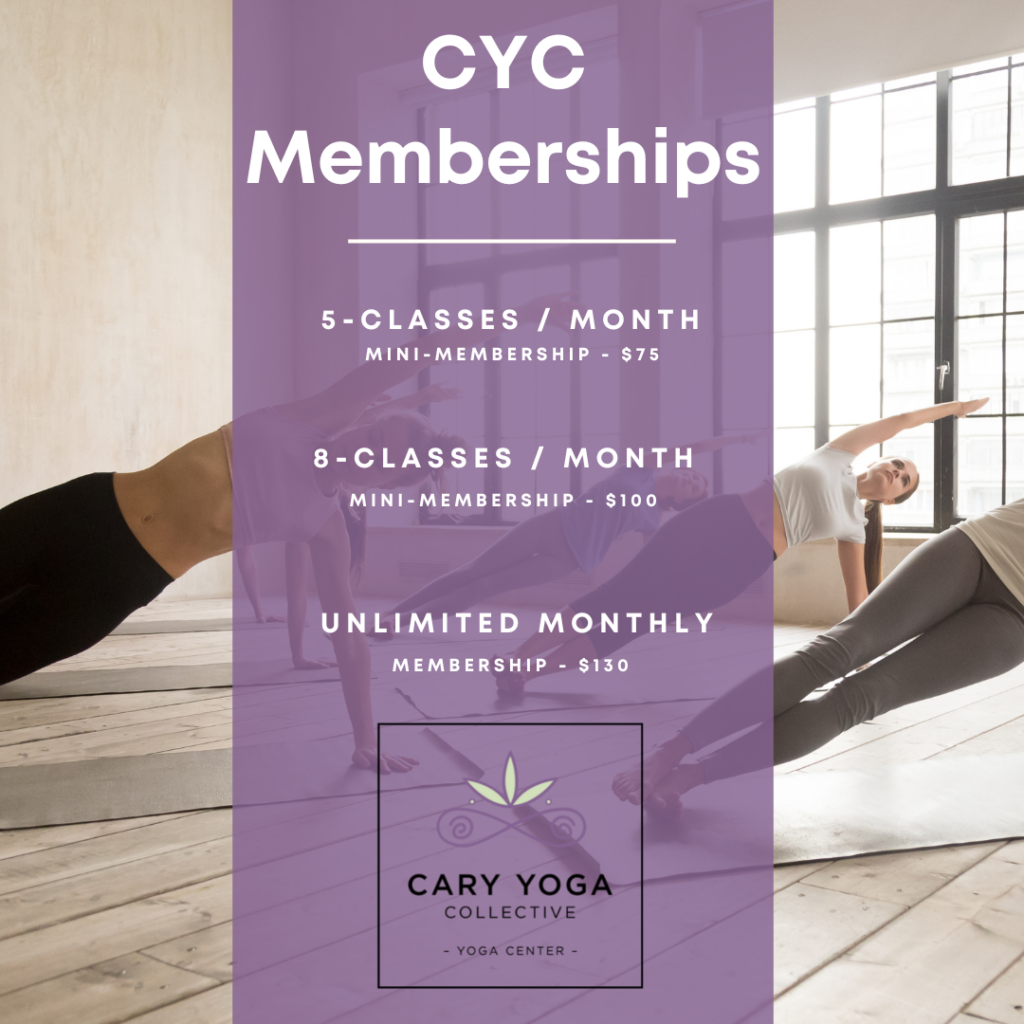 ---
Find your practice at Cary Yoga Collective and
join us with a membership that fits your schedule.
---
or choose a class pass
CLASS PASSES
UPCOMING SPECIAL EVENTS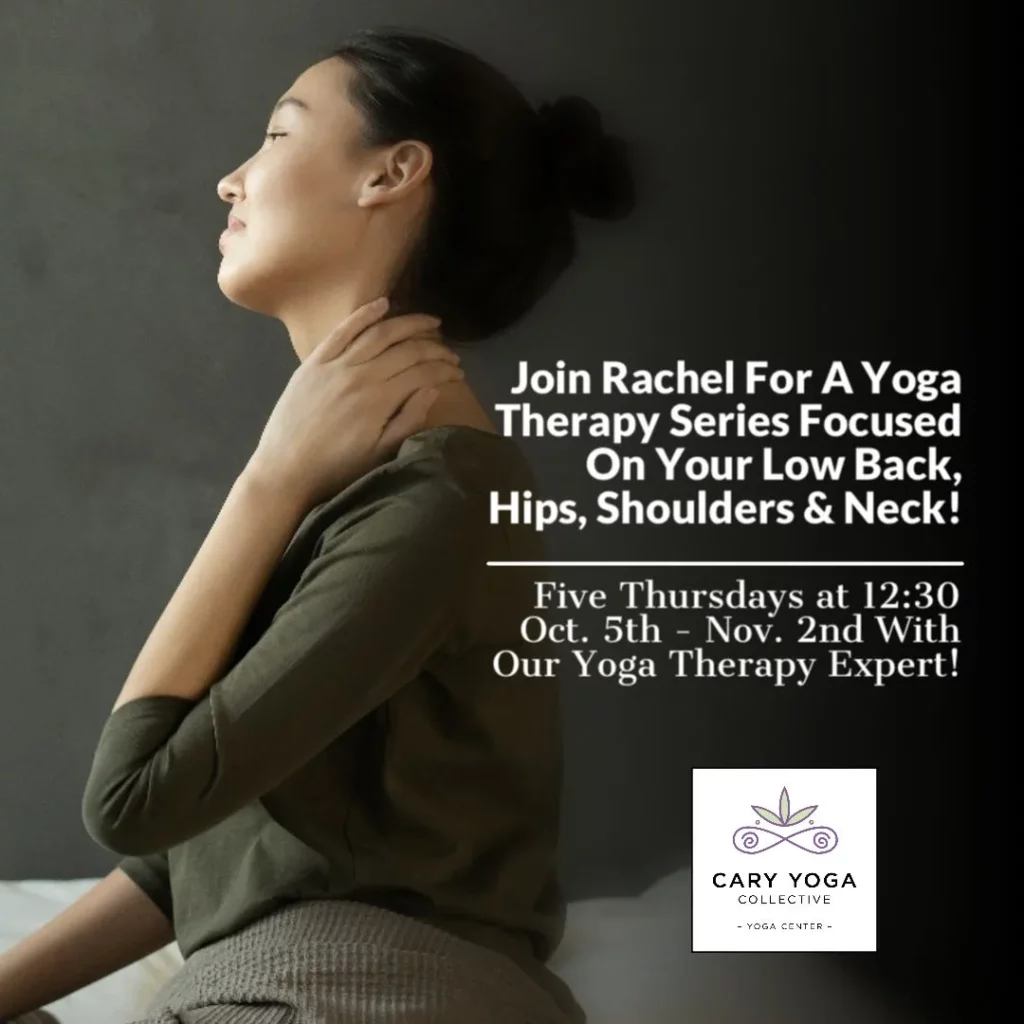 𑁍 Yoga Therapy 𑁍
Check Out Our NEW Yoga Therapy 5-Class Series For Full Body Balance!
Join Rachel Manetti, Certified Yoga Therapist and trusted advisor to clients living with chronic pain, to practice new and softer ways of managing your pain and tension. In this 5-Week Series, you'll grow your own pain relief tools including targeted movement, stillness, breath and the deeply restorative practice of yoga nidra.
As a Certified Yoga Therapist, Rachel Manetti helps her clients living with chronic pain learn to alleviate their symptoms through the tools of yoga.
When: Thursdays @ 12:30 October 5 – November 2
Resister today to save your spot for whole body therapy relief!
The Hip Mechanic
Tune Up Workshop – CORE Focus
You're So Core-geous" addresses the physical, emotional and spiritual depths of your core so you can unlock the power of your center and reconnect to the stories buried within.
Learn a series of extraordinarily deep abdominal exercises that will strengthen you from the inside out helping to penetrate weak muscle fibers, awaken sluggish organs, stretch scar tissue, and cultivate vibrancy throughout your nervous system.
"You're So Core-geous" significantly enhances your Yoga practice, and is a safe and transformative class for those dealing with specific core injuries. A challenge for all levels – leave rooted in the radiant support of your integrated core.
Reconnect To Your Deep Core Muscles, Erase Back Pain, Deepen Your Breath & Down Regulate Your Nervous System

When: Saturday, October 28th @ 1p
Cost: $60 (Take home therapy balls are included!)
No Yoga experience necessary. Students of all levels are welcome!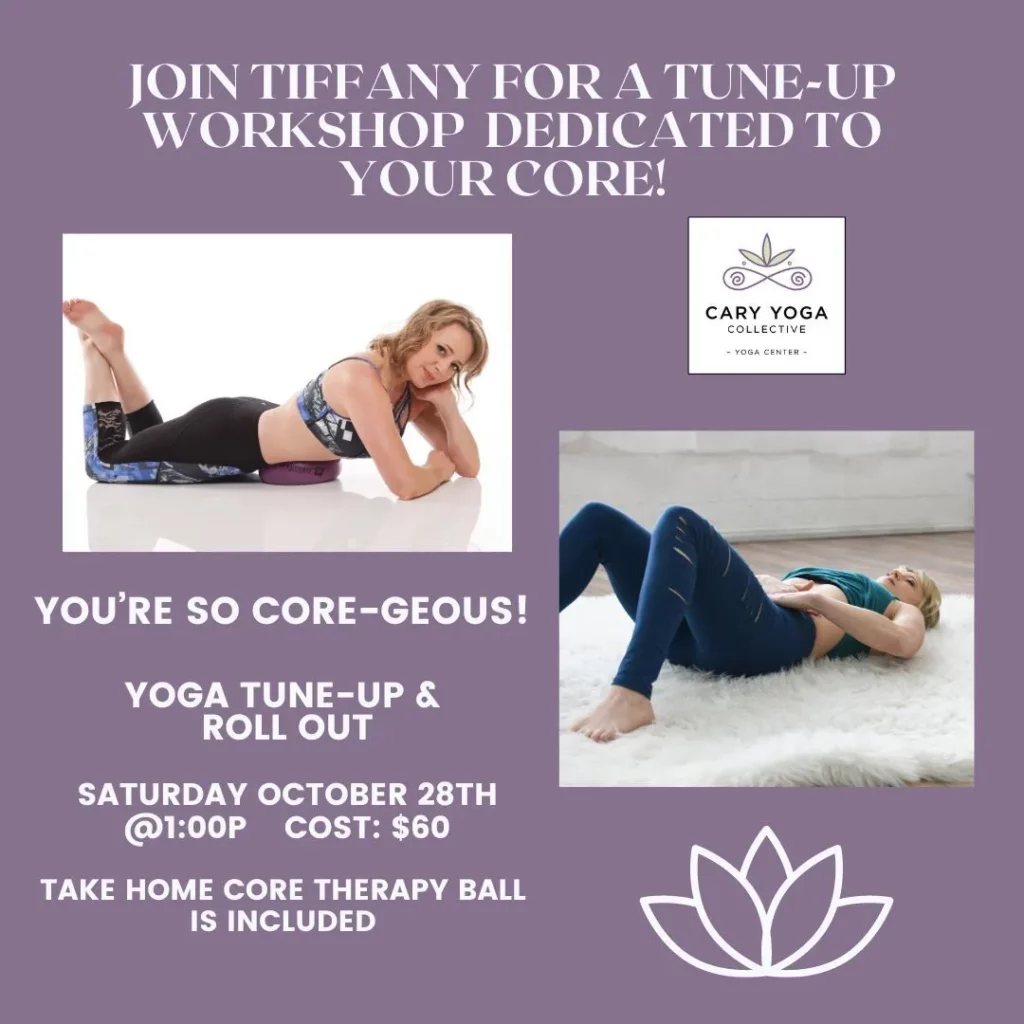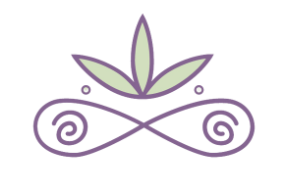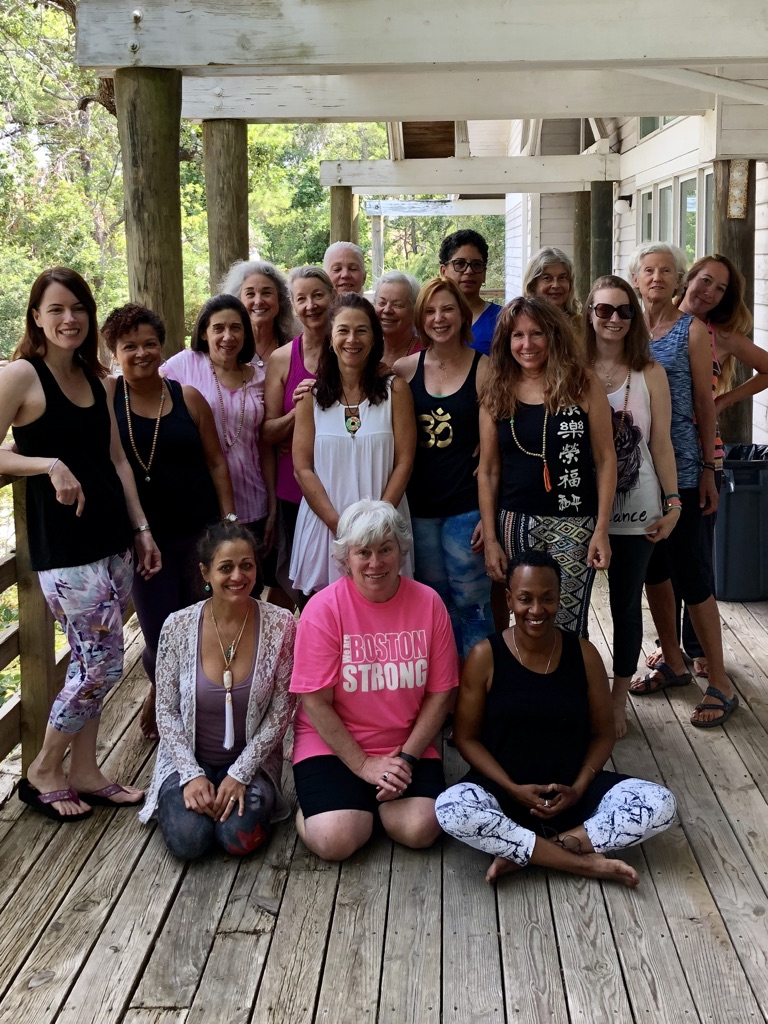 Student Testimonials
I just wanted to tell you how much I appreciate you and all the exciting things you are teaching me in such fun and enjoyable ways with so many unique and creative tools. I never thought I would enjoy learning so much! I can tell I am gaining more confidence every day and so can my family and friends. That's a great feeling. I understand with patience and devotion it will come, so I can let go and continue to keep moving on."
CYC Updates & Special Events
Join us at CYC for upcoming special events or workshops.
These offerings are meant to help you explore or deepen your yoga practice and create community.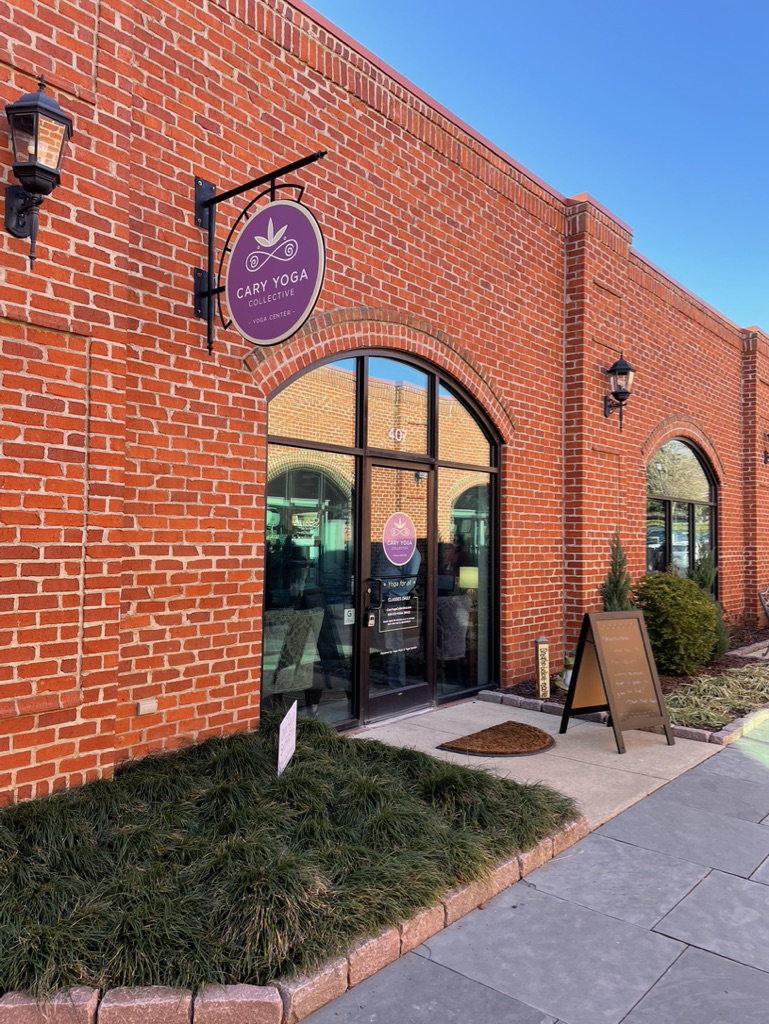 Cary Yoga Collective
Cary Yoga Collective offers a variety of classes with knowledgeable teachers and personal styles.
A consistent practice can Physically:
increase flexibility and range of motion
build muscle strength and tone
impact respiration, circulations and central nervous system
help maintain a balanced metabolism
maintain or loose weight
improve cardio and circulatory health
improve overall athletic performance
prevent injury
ease back pain
support improved balance
a consistent practice can mentally help:
create mental clarity and calmness
increase body awareness
relieves chronic stress patterns
relaxes the mind
centers attention and
sharpens concentration
We invite you to join us on the mat~
Learn new tools that support you and your overall health and wellness and…
Join a supportive yoga community
UPCOMING WORKSHOPS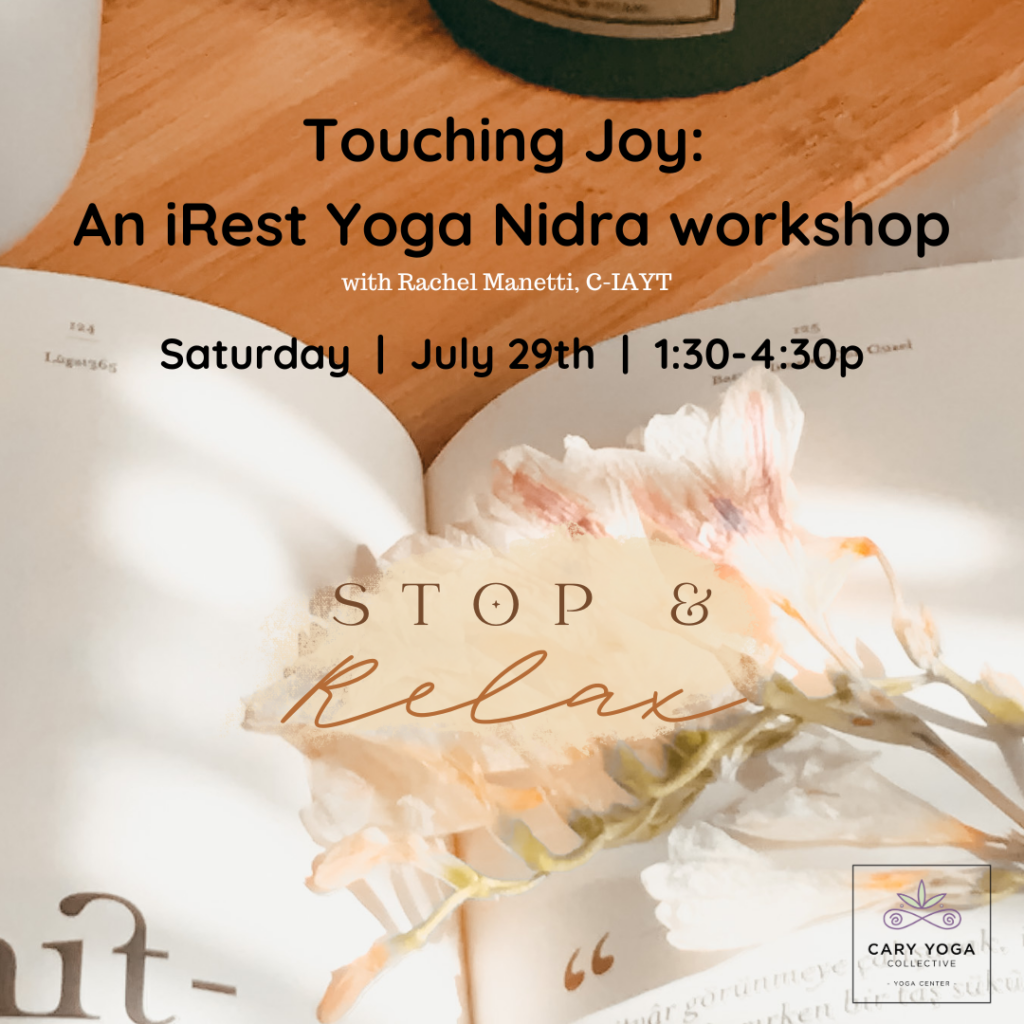 Touching Joy: An iRest Yoga Nidra Workshop
with Rachel Manetti, C-IAYT
For most of us, joy, happiness and peace are relative experiences that come and go. iRest, a form of the ancient guided meditation of yoga nidra, offers a chance to practice accessing 'absolute' joy that is present regardless of circumstance. iRest is also an evidence based deep rest protocol that is fully integrated into Veteran's Affairs PTSD treatment programs and many other care settings. In this ½ day workshop, certified yoga therapist* Rachel Manetti will support your exploration of this powerful tool as a way to cultivate more joy, space and openness in your everyday life.
After class, you'll receive an audio file of a guided iRest for your own at-home tending of joy.
*As a Certified Yoga Therapist, Rachel Manetti specializes in using the tools of yoga to help her clients living with chronic pain alleviate their symptoms. She completed over 4 years of specialized training to obtain her professional certification with the International Association of Yoga Therapists and is a trusted advisor for mindful pain management.
NOTE: Yoga Therapy is recognized as a complementary modality to traditional healthcare. Always ensure your primary provider has approved any type of new activity before you get started.
Workshop: $89